Secondary Source
VIDEO SERIES: Suffrage in 60 Seconds from the Belmont-Paul National Monument
Bite-size series from the National Parks Service teaches the history of the movement
Era: Suffrage Era | Media: Documentary Film, Exhibition, Film, Monuments, Video, Web-based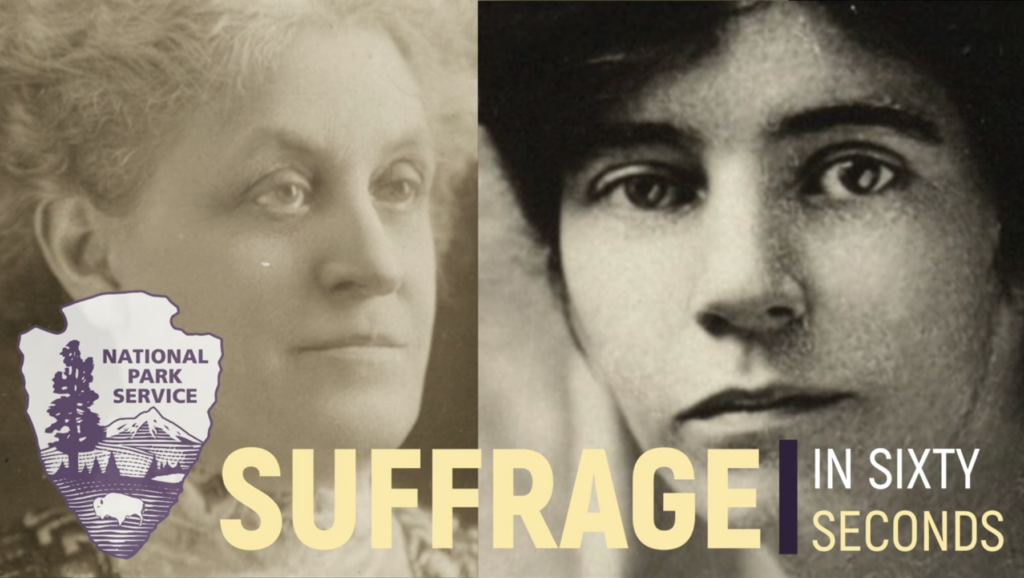 In honor of the centennial anniversary of women's suffrage in the U.S., the Belmont-Paul Women's Equality National Monument has been running a video series on Facebook titled Suffrage in 60 Seconds.
In these short videos, park rangers explain prominent topics and figures in the history of women's suffrage, such as Ida B. Wells, Inez Milholland Boissevain and African American women and the vote.
View the full series here.