Secondary Source
INTERACTIVE EXPERIENCE: "She Resisted: Strategies of Suffrage"
Interactive experience inspired by PBS's "The Vote"
Era: Suffrage Era | Media: Documentary Film, Film, Radio/Audio, Video, Web-based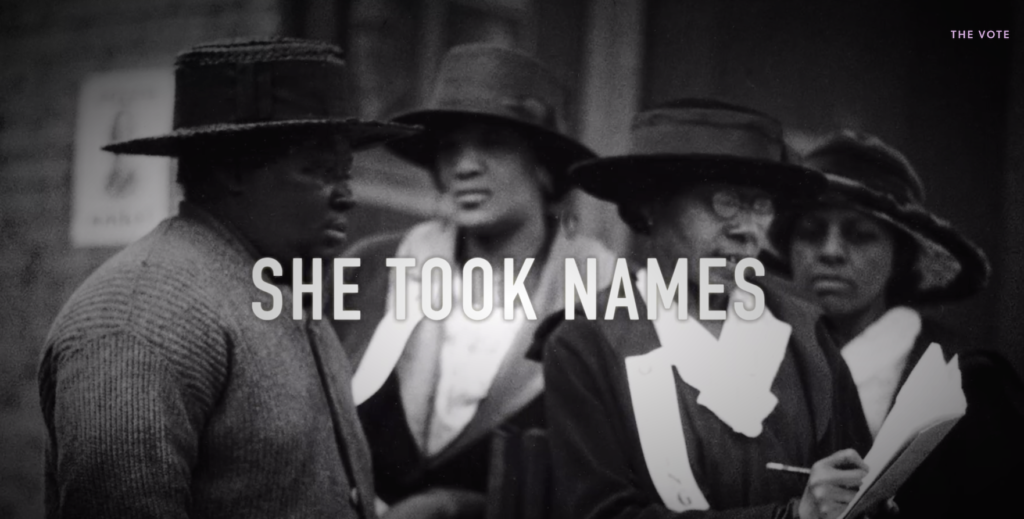 As part of their American Experience documentary series on U.S. history, PBS has created an online interactive experience that uses video, audio and primary sources to explore the different methods used by suffrage activists. In addition to illustrating the different forms of events, publications and demonstrations that contributed to the movement, the site also features an interactive map that shows the shows the suffrage timeline state by state.
Explore the interactive project here.